What You Need to Know About Containers
Interop ITX will offer a day-long, Container Crash Course for those who want to learn more about containers' impact on enterprise operations.
Containers are changing not only how code is assembled into applications and moved around but also how companies adopting containers conduct their business. Not everyone necessarily understands where containers fit into their software infrastructure or how they affect day to day operations.
On the first day of Interop ITX in Las Vegas, a day-long Container Crash Course will seek to place containers into the context of overall IT and business operations.
"I can't make everyone attending a container expert in eight hours," said Yung Chou, senior cloud architect at the applications consulting firm, BlueMetal, and host of the Container Crash Course.
"Some of the people attending won't be the people in the trenches. They'll be business managers and project leaders. We'll give them sufficient information so that they'll know in their own business environment what their container path should be," he said in an interview.
The course will not be trying to train developers in the set up and deployment of containers. It will be trying to give a variety of IT and business managers the knowledge to talk to their peers in other parts of the business about the role of containers and how they will change the way the business does things, he said.
Want to see how necessary knowing something about cotainers will become? See Bain: Is Container Use Optional? Probably Not.
Chou is nailing down the final details of the course, and is looking forward to confirming a speaker from Google to talk about what Google knows best, managing containers. Google spokesmen say the firm launches two billion containers a week for use in its internal operations.
The morning sessions will be devoted to developing a big picture of how containers change the way the business does things, what they're good for and what their long term impact on the business culture is likely to be. The morning session will start with a keynote by Bob Familiar, national practice director for application services at BlueMetal and author of the books, Microservices, IoT and Azure and Business in Real-Time from Apress Media LLC.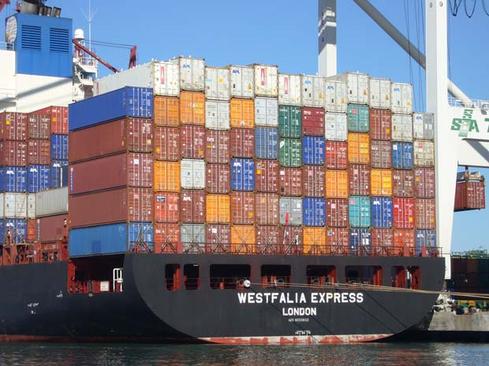 Another speaker will be Mike Coleman, technology evangelist from the dominant container company, Docker. Docker recently introduced an Enterprise Edition of its Docker Container Platform.
In the afternoon, speakers such as JJ Asghar, senior partner engineer at Chef Software, the infrastructure automation firm, will provide a more practical and deeper view of how containers can be used in various settings. Likewise, Lin Sun, senior software engineer for the IBM Cloud Platform, will share knowledge of the Bluemix Container Service and IBM Container Cloud API.
Kevin Remde, senior technical evangelist at Microsoft, will talk about the use of containers under Windows Server 2016 and in the Azure Cloud with its Azure Container Service.
Brian Lewis, solutions architect at Amazon Web Services, will talk about use of AWS EC2 Container Service, which previewed in late 2014 and is now generally available.
After these speakers, Chou said he would count it as a failure if someone in the audience asked him how he would patch his container. "Containers aren't supposed to be long lived. You're not supposed to be doing maintenance on them. When you need to change the container, you rebuild it" through automated processes and then use only the new edition.
An afternoon speaker, Chenxi Wang, will discuss this aspect as she highlights the security aspects of containers. It's harder to tamper with the code that's inside a container. Not only is an intruder likely to be barred from access to the contents, systems like the Docker Container Engine routinely check for bad code in the components they're using to build a container. Wang is the founder of the Jane Bond Project, Chou said.
Adopting containers is "a strategic step" toward moving into a DevOps type of organization, where operations staff and developers both take responsibility for how well applications run. "The twp things really on each other," said Chou.
Likewise containers lend themselves to applications built as microservices. "We want people to connect all the dots, to make the link to microarchitectures and to a data collection solution on the Internet of Things," he said. Containers will have a major impact on IT and how the business is run in the long run. Chou said cloud computing has accustomed many enterprise users to the notion of on-demand service. Whether on-premises or in the cloud, they'll expect new tools, applications and services to be available quickly when they want them.
"From the IT point of view, I need to be able to respond in a predictable, repeatable and cost effective way" to that need for on-demand service. Containers will be part of that picture, he predicted.

Charles Babcock is an editor-at-large for InformationWeek and author of Management Strategies for the Cloud Revolution, a McGraw-Hill book. He is the former editor-in-chief of Digital News, former software editor of Computerworld and former technology editor of Interactive ... View Full Bio
We welcome your comments on this topic on our social media channels, or
[contact us directly]
with questions about the site.