10 Strategic Technology Trends for 2020
Here are the technology trends CIOs and IT leaders need to watch next year, according to Gartner.
As the year 2019 gets closer to the end, we may look back at some of the hyped trends that didn't quite get over the hump this year like blockchain or AI in production at scale. But even as we look back at those slow-to-materialize mainstream trends, the time has arrived to think about the coming new year, 2020 and beyond. What major trends will shape the enterprise in the coming years? How will geopolitical factors, the economy, and looming concern about data privacy and security impact what we do in organization in 2020?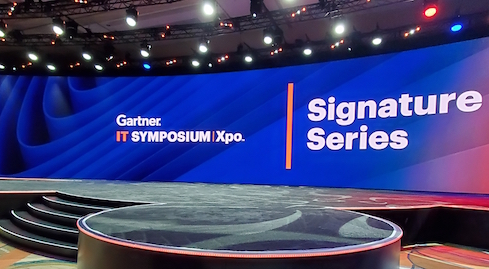 Gartner has weighed in with its own list of the Top 10 Strategic Technology Trends for 2020, announced at its Gartner IT Symposium Xpo event in Orlando, Florida in October. The research and consulting firm defines a strategic technology trend as having the potential for substantial disruption and that is beginning to break out of an emerging state into a broader impact and use, or that is rapidly growing with a high degree of volatility reaching tipping points over the next five years.
Gartner research VP Brian Burke said that all of 2020 trends fall under the theme of a people-centric approach.
"Putting people at the center of your technology strategy highlights one of the most important aspects of technology -- how it impacts customers, employees, business partners, society or other key constituencies," he said. "Arguably all actions of the organization can be attributed to how it impacts these individuals and groups either directly or indirectly."
The following are Gartner's top 10 strategic technology trends for 2020.
Hyperautomation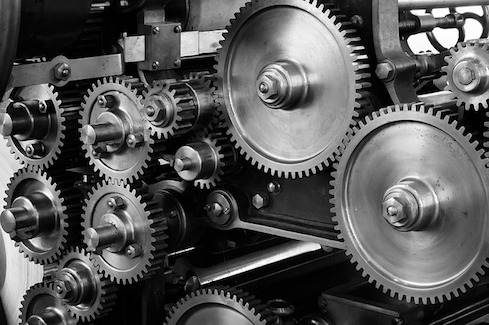 What do you get when you combine machine learning, packaged software, and automation tools to deliver work? Hyperautomation, according to Gartner.
The rise of robotic process automation (RPA) launched this trend, but it is more than just RPA. Hyperautomation includes both the tools and also all the steps of automation -- discover, analyze, design, automate, measure, monitor, and reassess, according to Gartner. The goal of hyperautomation is to automate anything that can be automated, and the No. 1 use case for AI is process automation, Burke said.
Multiexperience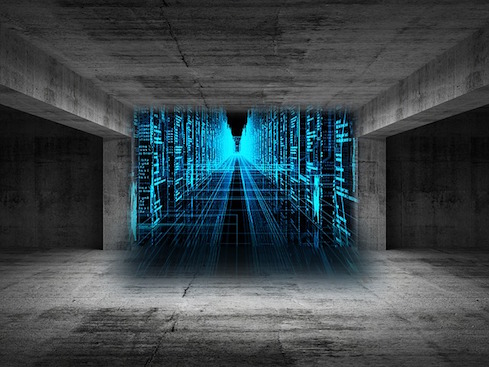 Conversational platforms have really been the trailblazers here, in the form of Alexa, Siri, Cortana, Google Assistant, and others. But there are many other interfaces that will change how users perceive and interact with the digital world, including virtual reality, augmented reality, and mixed reality.
"The model will shift from one of technology-literate people to one of people-literate technology," Burke said. "The burden of translating intent will move from the user to the computer."
By 2021 at least one-third of enterprises will have deployed a multi-experience development platform to support mobile, web, conversational, and augmented reality development.
Democratization of Expertise
This trend is about making technology and business domains accessible through their simplicity so that workers don't need to get special training to be able to make an impact. This applies to technologies such as machine learning or application development as well as to business domain expertise such as sales processes or economic analysis.
Examples of this today are citizen development and no-code models, according to Gartner.
But through 2023, democratization will reach into four functional areas and accelerate: data and analytics (tools that target data scientists expanding to target the professional developer community); development (AI tools to leverage in custom-developed applications); design (expanding on low-code/no-code with automation of more application development functions); and knowledge (non-IT pros gaining access to tools and expert systems that let them apply specialized skills beyond their own expertise and training).
Yet there are risks coming, too. Remember shadow IT? This new trend extends that threat with the rise of shadow AI -- AI that is not sanctioned by the organization's hierarchy. Another challenge coming is the lack of skills creating this kind of a system that democratizes expertise.
By 2022, 30% of organizations using AI for decision making will contend with shadow AI as the biggest risk to effective and ethical decisions, according to Gartner.
Human Augmentation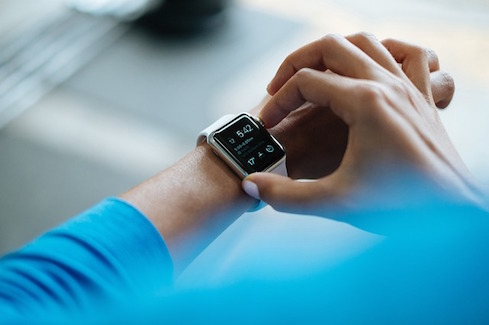 Burke said that this trend moves us from designing for humans to architecting humans themselves through human augmentation technologies. Some of these will be physical, through wearable or even implantable devices. For instance, this includes devices such as smart glasses or contact lenses that provide augmented reality (AR) capabilities, RFID implants that provide you with access to buildings and or POS payment technologies, or even technologies for DNA sequencing such as CRISPR.
Cognitive augmentation, according to Gartner, is about using machine learning to augment human skills. Burke mentioned a few use cases for this. First, organizations can use this to help train individuals to become experts in their roles. Other use cases include machine learning doing repetitive work that humans used to do, but turning the task over to the human to make the final decision at the end of the chain. Similarly, machine learning could do a series of repetitive tasks and then hand the work over to the human for creative input.
Gartner predicts that by 2025, 40% of enterprises will shift from designing for humans to architecting humans themselves by adopting human augmentation technologies and methodologies.
Transparency and Traceability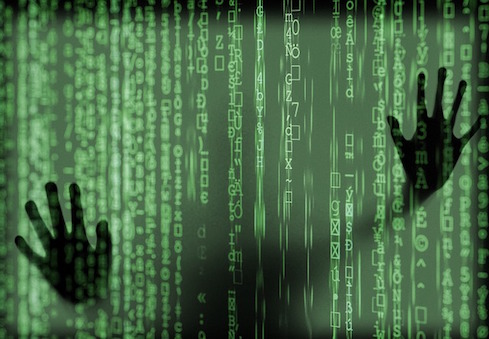 "There is a lack of trust in technology, not only in our organizations but in society at large," Burke said. For instance, if you tell your customer their loan was denied, you need to be able to tell them why it was denied, not just that the algorithm said so, he said.
This trust crisis is all around us, from IoT, to facial recognition, to algorithmic bias, to fake news, to deep fakes and more. The big questions are how we can be worthy of trust. How can we have integrity. Are we open and accountable?
Consumers have become more aware that their personal information is valuable, and they are demanding more control. Meanwhile, organizations are recognizing the risk of securing and managing personal data, and governments are implementing legislation to ensure they do, according to Gartner.
This is a growing area of concern and action for enterprise organizations. Gartner said that by 2023 more than 75% of large organizations will hire artificial intelligence specialists in behavior forensics, privacy, and customer trust to reduce brand reputation risk. As organizations build out transparency and trust practices, they must focus on three the following three areas: AI and ML; personal data privacy, ownership and control; and ethically aligned design.
The Empowered Edge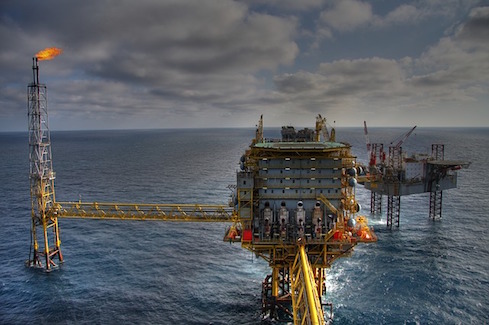 By adding compute power to edge devices, organizations gain more capabilities there. This keeps traffic and processing local to reduce latency and enables greater autonomy at the edge, according to Gartner.
"Much of the current focus on edge computing comes from the need for IoT systems to deliver disconnected or distributed capabilities into the embedded IoT world for specific industries such as manufacturing or retail," Burke said. "However, edge computing will become a dominant factor across virtually all industries and use cases as the edge is empowered with increasingly more sophisticated and specialized compute resources and more data storage. Complex edge devices, including robots, drones, autonomous vehicles and operational systems will accelerate this shift."
Expect this kind of processing to accelerate. Gartner said that by 2023 more than 50% of enterprise-generated data will be created and processed outside of the data center or cloud, up from less than 10% in 2019.
Distributed Cloud
Hybrid cloud that combines private cloud with public cloud services has been really hard to do, according to Burke. But distributed cloud can resolve some of that friction.
Gartner defines a distributed cloud as the distribution of public cloud services to different locations while the originating public cloud provider assumes responsibility for the operation, governance, updates to, and evolution of the services. This will solve a lot of problems for enterprises dealing with issues such as data residency, where data cannot leave a particular jurisdiction, and other compliance issues.
Gartner said this represents a significant shift from the centralized model of most public cloud services and will lead to a new era in cloud computing. The firm predicts that by 2024 the majority of cloud service platforms will provide services that execute at the point of need.
Autonomous Things
These aren't just cars. Gartner is talking about robots, drones, ships, appliances, aircraft, and yes, cars, too. "We group them together because they are solving similar problems and using similar technologies," Burke said.
These things exploit AI to deliver advanced behaviors that interact with their surroundings and with people. As the technology improves, regulations permit, and social acceptance grows, autonomous things will be deployed in uncontrolled public spaces more frequently, Gartner said.
"We expect a shift from stand-alone intelligent things to a swarm of collaborative intelligent things where multiple devices will work together, either independently of people or with human input," Burke said. "For example, heterogeneous robots can operate in a coordinated assembly process. In the delivery market, the most effective solution may be to use an autonomous vehicle to move packages to the target area. Robots and drones aboard the vehicle could then affect final delivery of the package."
Gartner predicts that by 2025 more than 12% of the newly produced vehicles will have Level 3 (where the car manages most aspects of driving but prompts the person to intervene when it encounters a scenario it cannot navigate) or higher autonomous driving capability.
Practical Blockchain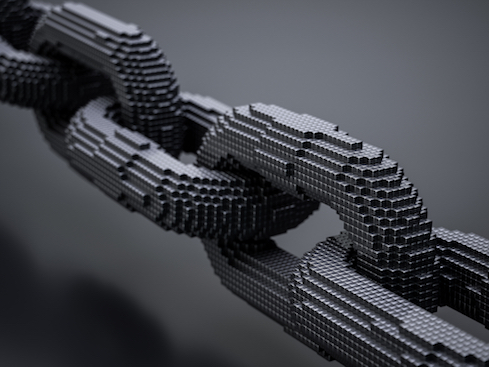 Blockchain was in full-on hype stage during 2019. Everybody was talking about it, but it was tough to find real in-production use cases that didn't involve its original financial use case.
"Blockchain remains immature for enterprise deployments due to a range of technical issues including poor scalability and interoperability," Burke said. "Despite these challenges, the significant potential for disruption and revenue generation means organizations should begin evaluating blockchain, even if they don't anticipate aggressive adoption of the technologies in the near term."
Gartner noted that blockchain requires several different components to make it true blockchain, and most blockchain today doesn't fit that definition. Rather, what we see today are permissioned blockchains that don't use tokens as incentives for validators participating in distributed consensus mechanisms.
Use cases where some form of blockchain is generating value today include payments, settlements, identity management, provenance, and trade finance, according to Burke.
Burke said that by 2025, smart contracts will be encoded into the blockchain itself.
Gartner predicts that by 2023, blockchain-inspired technology will support the global movement and tracking of $2 trillion worth of goods and services annually.
AI Security
Security has always been an arms race, and now both sides of this race have access to artificial intelligence. That makes for some scary scenarios for the future.
Gartner predicts that by 2022 30% of all cyberattacks will leverage training data poisoning, AI model theft, or adversarial samples.
Training data poisoning adds bad data to the system in order to train it for a particular outcome. A classic example of this, Burke notes, is Microsoft's chat bot Tay, which was trained by twitter trolls to make racist slurs.
Model theft is where instead of creating our own model, we query model that exists over and over to learn how a model has reached its conclusions. We use that data to then recreate or steal that model.
Finally, adversarial samples means feeding incorrectly categorized samples into a machine learning system to change the meaning. For instance, if you labeled all images of red stop signs as meaning "go," that would be an example of adversarial sample infecting a model, Burke said.
That's how the hackers are leveraging these AI for nefarious purposes, and organizations are still working on how to counter these threats, Burke said.
Yet we are making progress in leveraging machine learning against attacks such as phishing and malware.
Jessica Davis has spent a career covering the intersection of business and technology at titles including IDG's Infoworld, Ziff Davis Enterprise's eWeek and Channel Insider, and Penton Technology's MSPmentor. She's passionate about the practical use of business intelligence, ... View Full Bio
We welcome your comments on this topic on our social media channels, or
[contact us directly]
with questions about the site.