6 Top Emerging Technology Jobs for 2019
Get your career ready for the future. These 6 top emerging technology jobs are ready for big growth in 2019.
It's a strong job market out there and technology professionals are in demand. It doesn't matter if you've been in your current job for 6 months or 6 years. Keeping your skills up to date, your resume current, and your network strong will pay off when opportunities arise, whether it's a new job or negotiating a pay raise.
For those heading into 2019 with a possible job or career change in mind, LinkedIn's 2018 Emerging Jobs Report, which covers the gamut of jobs whether they are in technology or not, provides some insights into the skills employers are seeking in today's market.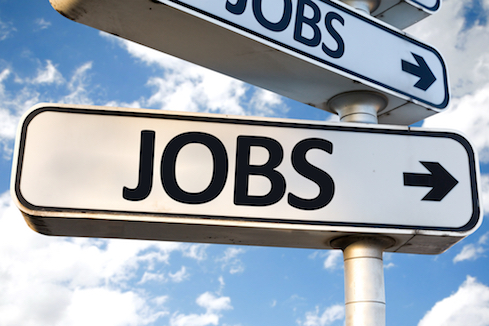 Some of these recommendations are ones you might expect. For instance, many of the fast-growing jobs on the list are indeed in the tech space, and many of those are related to artificial intelligence and machine learning.
"Artificial intelligence is here to stay," said LinkedIn Chief Economist Guy Berger, in an online post about the findings. "No, this doesn't mean robots are coming for your job, but we are likely to see continued growth in fields and functions related to AI."
For instance, Berger points out that in the LinkedIn report this year, 6 out of the 15 top emerging jobs are related in some way to AI. Jobs in this field are growing across all industries.
Of those six emerging technology job titles, four of them are experiencing the highest demand in New York City and San Francisco, two metropolitan areas where it's tough to go wrong if you are looking for a technology job.
Blockchain developer is the top job on the list of emerging jobs with 33x growth over last year. The top skills asked for in candidates for this job are Solidity, blockchain, Ethereum, Cryptocurrency, and Node.js. LinkedIn said that the demand is the highest in San Francisco, New York City, and Atlanta.
The second on the list of top emerging jobs is machine learning engineer with 12x growth over last year. Top skills sought for these jobs included deep learning, machine learning, Tensorflow, Apache Spark, and natural language processing (NLP). Cities where demand is highest are San Francisco, Denver, and Austin.
The fourth top emerging job is also machine-learning related, machine learning specialist. This job saw 6x growth over last year, and job ads listed the following top skills: machine learning, deep learning, Tensorflow, Python, and artificial intelligence. Demand was highest in San Francisco; New York City; and Madison, Wisconsin.
Data Science Specialist was seventh on the list of top emerging jobs with 5x growth over last year and top skills including machine learning, data science, Python, R, and Apache Spark. Top demand came from New York City, San Francisco, and Chicago.
Machine learning researcher was 14th on the list and experienced 4x growth over the last year. Top skills for this job included deep learning, machine learning, Tensorflow, Python, and Algorithms, with top demand coming from Seattle, San Diego, and San Francisco.
Data science manager ranked number 15 on the list of emerging jobs with 4x growth over last year and top skills including data science, machine learning, Apache Spark, and R. Demand was highest in Atlanta, New York City, and Los Angeles.
LinkedIn's Berger points out that skills related to AI projects are among the fastest-growing in-demand skills on LinkedIn, with a 190% increase from 2015 to 2017. But it's not just demand for these skills that is growing. InformationWeek has heard from plenty of recruiters and industry experts that organizations are demanding their tech workers cultivate business and soft skills, too. The LinkedIn report confirms that demand.
"Soft skills -- like oral communication, leadership, and time management -- make up nearly half the list of skills with the largest skills gaps," Berger said in his post. "While hard skills are important, it remains imperative for professionals to maintain their arsenal of soft skills in this rapidly changing jobs landscape because those that have them have a leg up."
Jessica Davis is a Senior Editor at InformationWeek. She covers enterprise IT leadership, careers, artificial intelligence, data and analytics, and enterprise software. She has spent a career covering the intersection of business and technology. Follow her on twitter: ... View Full Bio
We welcome your comments on this topic on our social media channels, or
[contact us directly]
with questions about the site.