Gender-based Preferences HR and Hiring Managers Should Know
It's not surprising that men and women value different things in the workplace, but employers aren't necessarily paying attention to the details. Going into 2018, here are a few things you should know.
Two reports, recently released by Dice, and Women in Technology International (WITI) and 451 Research cover gender-related issues in the workplace. The Dice report focuses on values, and the joint WITI and 451 Research report focuses on viewpoints.
Dice report says values are similar
According to Dice, 80% of the Top 10 employer picks were the same for men and women, and in fact, the top five are exactly the same: Google, Amazon, Microsoft, Apple, and Facebook. Salesforce and JP Morgan made the women's top 10 employer list while men chose Tesla and SpaceX instead.
Top values differ significantly more than Top 10 companies, however. For example, women placed benefits at the top of the list, while men rated it Number 4. Conversely, among men, challenging/interesting work and competitive salary tied for the Number 1 spot, when women ranked those Number 4 and Number 2, respectively. Among women, the Number 3 value is manageable work hours, which ranked Number 8 among men. Men ranked positive organizational culture Number 3, while women ranked it Number 5.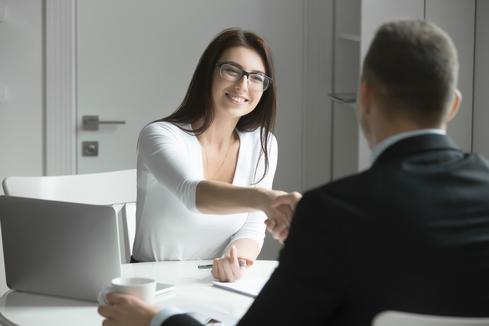 Interestingly, office/team environment and solid training/skills development tied for last place among women. Among men, opportunities for promotion ranked last and solid training/skills development ranked next-to-last.
WITI and 451 Research report may surprise you
The WITI and 451 Research report is based on a survey of more than 1,900 working professionals in science, technology, engineering and math (STEM)-related field. Its goal was to better understand the factors shaping careers and challenges they face in the workplace.
The report shows that men and women are finding successful and rewarding careers in technology, but there's "still room for improvement."
Race and age tend to impact one's professional success and career satisfaction, albeit not necessarily in the way people assume. For example, women tend to feel the most engaged when they're over 50 while the feeling of engagement for men peaks at 30 to 39. Also, while it may not be a surprise that older workers feel less secure in their jobs than younger workers, though the feeling is more pronounced in men than women.
The report also notes that women are more likely to have or have had professional mentors than men, and are more likely to credit mentors for their help with career advancement.
Be careful of stereotypes
Stereotypes and absolute-value words that tend to be associated with them such as "always" and "never" are unwise assumptions in the workplace. While studies such as the ones included in this blog help show what the majority of a population say from time-to-time, even majority-rule approaches can fail miserably on an individual level when it comes to attracting and retaining talent.
In addition, companies should be very careful about touting values that may be popular at a particular point in time when the culture of the company does not support the claim. As Dice notes on a media page dedicated to its report, "When competing for in-demand talent, companies should be forthright and honest about the strengths of their organizations and take into careful consideration the culture of their firms. If you as an employer value face-to-face interaction with your tech team, promoting a work-from-home culture while recruiting isn't ideal."
The bottom line is, if you don't understand what men and women value, respectively, you're probably making some faulty assumptions. Even if you're tuned into the differences, you'll still make mistakes, but hopefully fewer of them, as you attempt to attract and retain your company's ideal talent.
Lisa Morgan is a freelance writer who covers big data and BI for InformationWeek. She has contributed articles, reports, and other types of content to various publications and sites ranging from SD Times to the Economist Intelligent Unit. Frequent areas of coverage include ... View Full Bio
We welcome your comments on this topic on our social media channels, or
[contact us directly]
with questions about the site.